REAL-INFO obtains ISO9001 certifications
In order to further standardize the company's business process, effectively control management risks, and form a standardized operation and management mode, the company started the introduction and certification of ISO9001 management system from a strategic perspective. After the ISO9001 quality management system certification audit expert group conducted two stages of certification audit on Real-Info, in February 2021, Real-Info successfully passed the audit and obtained the certification certificate.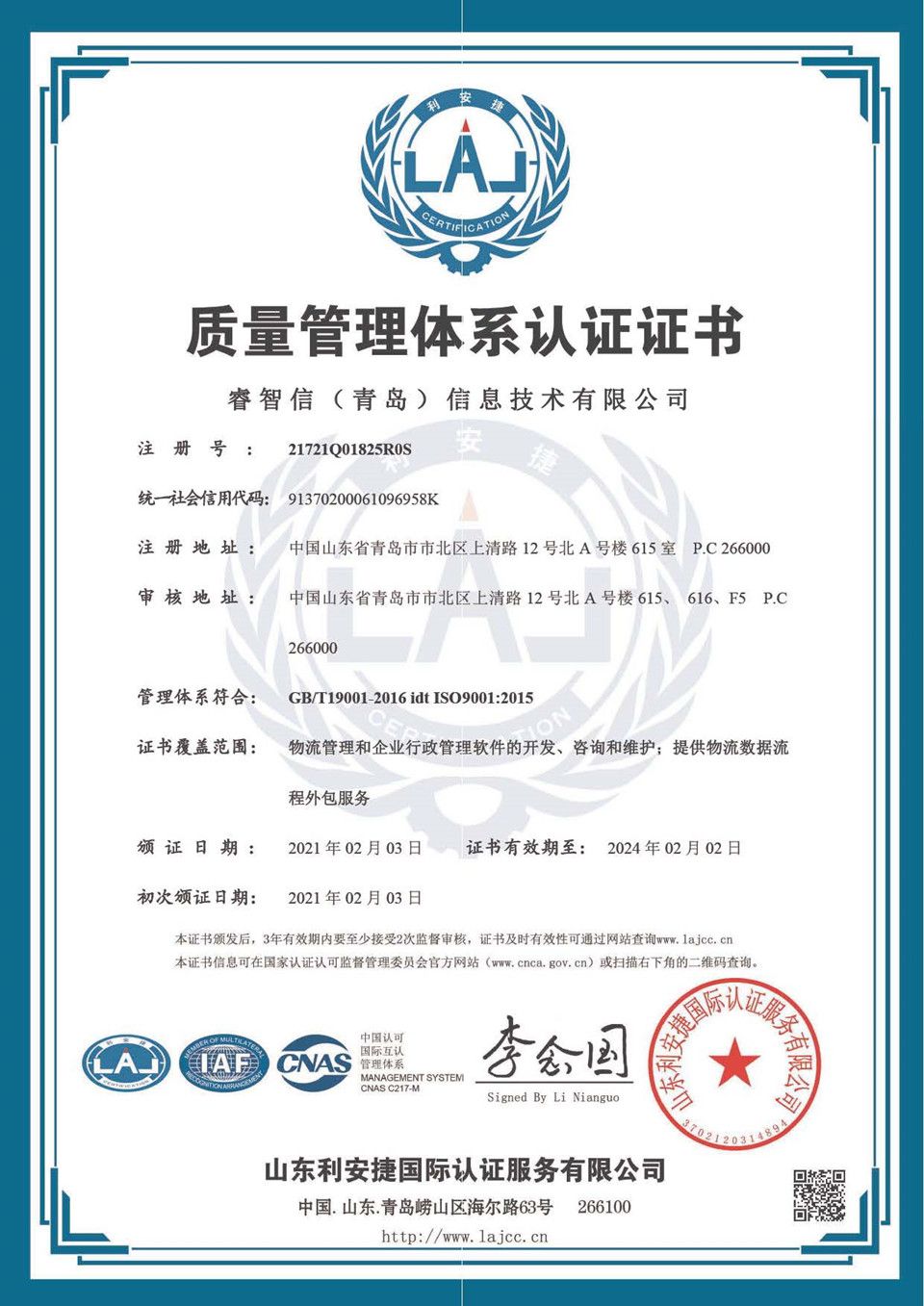 The passing of ISO9001 quality management system certification, on the one hand, proves the strength of Real-Info itself, on the other hand, it is also a spur for the future growth of Real-Info. We will, as always, strictly implement the quality management system and rules and regulations in our future work, further optimize and standardize various management systems, continuously improve the effectiveness of the system operation, strive to make the enterprise management system work to a new height, and provide higher quality products and services for the industry.