Congratulations Real-Info Passing ISO22301
ISO22301 is the only internationally recognized standard in measuring whether an enterprise's service continuity ability meets social responsibility and customer commitment. When confronting natural disasters, accidents and other emergencies, whether an enterprise can maintain its business continuity in the shortest time and the most efficient way, and can not have adverse effects on customers, which is the enterprise ability that ISO22301 specially verifies.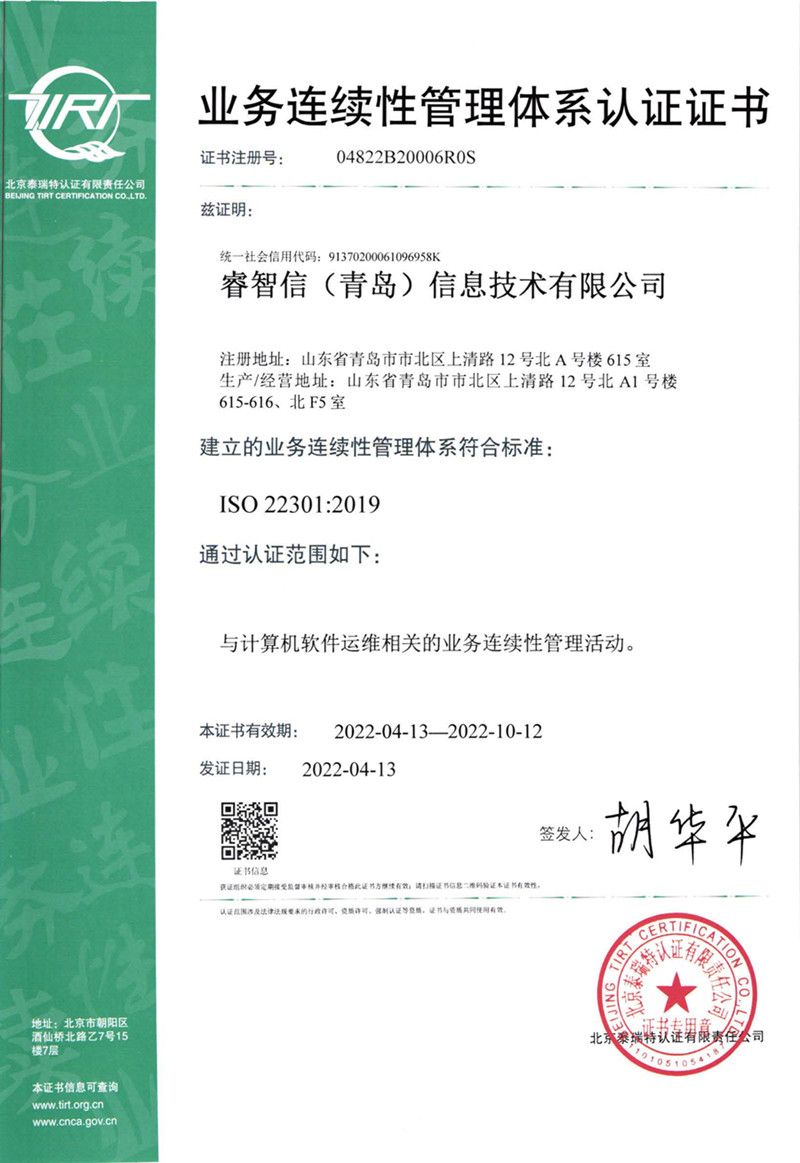 Real-Info started the review in September 2021 and passed the certification in April 2022. In this process, ISO22301 completed business risk assessment through sorting out infrastructure and security solutions, and verified effectiveness and reliability of the system through complete and complex plan drill and full-link test, thus designing, implementing and maintaining a complete set of efficient and credible management system. When Real-Info confronts sudden risks such as natural disasters, it can complete flow and service switching in the shortest time and ensure that the data and property of customers are in perfect condition.
Passing the ISO22301 certification means that Real-Info has the ability to promise to provide certain continuous services worldwide. At the same time, the introduction of the standard system enables Real-Info to concentrate resources and management to better serve customers and form better communication and cooperation.