Real-Info,the Implementation expert of CW1
Recently, Real-Info has provided System Training and Implementation Services for several customers, and received their highly praise.
At the first, Real-Info provided Remote System Implementation service for a Freight Forwarding Company which is located in Shenzhen, China. Based on client's requirement, we provided System Initial setup, Warehouse Location Setup and Warehouse Workflow Simulation. System initial setup includes Business Information Entry, Documents Format & Logo Setup, Staff Registry Setup, User Group Setup, Bank Account Setup and Web Printer Setup. Our Implementation Service not only ensure customer's normal operation of daily work, but also customize Warehouse and User Groups, which greatly improved customer's working efficiency.
Meanwhile, Real-Info provided System Training service for a Hong Kong customer which is established in 2001. This customer is also a Freight Forwarding Company and owns three subsidiaries in Hong Kong, China and the US. The training is a little bit special because this is the second time we provide training service for this customer, the trainees are all from management team and we mainly focused on Job Billing Management Module and Security Registry Module. Through this training, the trainees can be proficient in Job billing management function and also familiar with the methods and paths of authority setting corresponding to each module and function.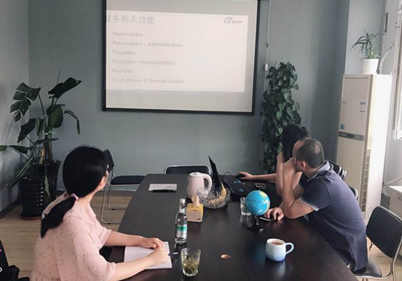 What's more, we provide another training for the Shanghai branch of a Global Freight Forwarder based in Australia. Training content includes Basic Operation, Job Billing, Receivables and Payables. With the years of experience,we assist client to restructure operation workflow, which improved client's operating efficiency and the business relationship with Australian head office, also highlighted the advantages and features of CargoWise One.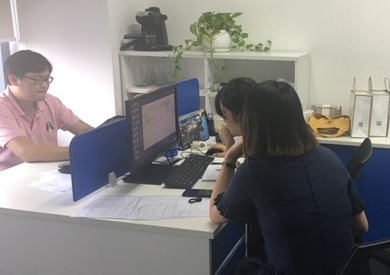 Along the way, Real-Info regards Reliable, Innovative and Effective as the principle, insists to provide high quality service to our customers and gains high praise from all our customers. Looking ahead, we're ready to provide System Training, System Implementation and Customized Services for more and more upcoming customers.